Body Shop Services – Palo Alto, CA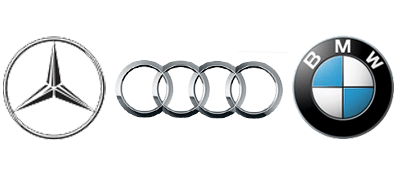 Body Shop in Palo Alto, Specializing in Luxury Brand Vehicles
Art's Bodycraft is a Palo Alto Body Shop specializing in high-end vehicles. Over the years, we have developed an unmatched understanding of these brands, the unique way they are put together, and expertise in repair and reassembly that enables us to deliver superior results that exceed your expectations. We are also able to extend this same high level of body shop service to all major vehicle brands, enabling all of our customers to benefit from the tremendous attention to detail and quality that our technicians possess.
We are a full service Auto Body Shop and Collision Repair facility, offering the following primary services:
Full service means exactly that – we take care of your vehicle through all stages of the collision repair process. As you would expect from a premium body shop, we will work with you and your insurance company to make the body repair & repaining process as painless as possible. We have direct repair relationships with major insurance companies which eliminates paperwork and insurance assessor hassles for you, and helps to get your vehicle back on the road quickly.
For dealer-specific repair tasks, such as airbag replacement and code resets, we are able to work directly with you local dealers and deal with all charges on a single bill. Again, this is all part of our one-stop-shop service to make your body shop experience as trouble-free as possible.
Our long history as a premium Body Shop in Palo Alto has produced a vast number of satisfied customers – please see our testimonials page to read some of the comments from our past customers. Much of our business comes from recommendations and referrals, which we are extremely proud of. We would really like to add you to that list of delighted customers – please contact us today for a free quotation.
Whatever your Body Shop needs, Art's Bodycraft of Palo Alto is your one-stop collision repair center.